It is all about the brows! Everyone wants beautiful defined brows, they are the frames for our eyes and define our whole face.
Not everyone is blessed with brows they want or they may have over-plucked over the years or even lost them due to age. Whatever the reason SPMU is the answer! One day you will wonder how you managed without it!
No more pencilling on in the morning or having them wash off in a pool on holiday. This procedure is the most popular treatment I offer and is designed for every individual client after a full and thorough consultation is carried out along with medical questionnaire and skin test.
The style of brow, technique and colour will be discussed and decided upon well before the procedure is done, so no need to worry you won't like them!
The styles of brow I offer are:
Hairstroke effect
Powdered effect/ombre effect
Combination brow – both hairstroke and soft powdering
The benefits are that the:
eyes are accentuated
face is framed
eyebrows look lifted giving a younger look
saves time for clients who want to throw away their brow pencil
Brows are refreshed with only 1 session between 12-18 months to keep looking fresh. If left too long 2 session may be needed therefore increasing the cost.
Treatment prices
| | |
| --- | --- |
| Natural hairstroke effect | £295 |
| Colour boost/an extra retouch | £150 |
All prices include skin test, first treatment and top up.
Colour boosts are required 12-18 months to refresh and keep the colour depth and colour boost prices are based on being done at that time, leaving a longer period may require an extra touch up.
Deposit
A £75 deposit will be taken at a time of booking and without exception will be lost for non-attendance and a second deposit taken to re-book. Due to the time booked out for this treatment a change of booking requires at least 24 hours notice!
Soft powder effect brow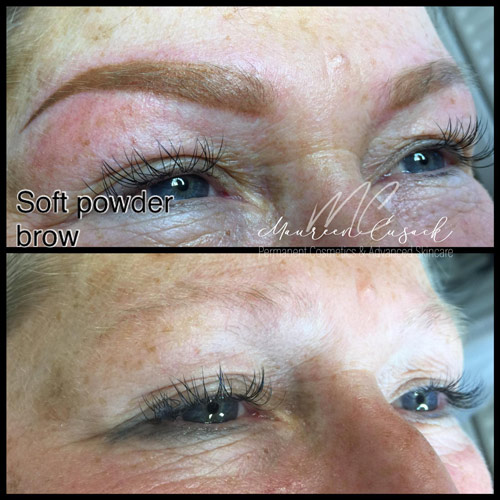 Natural hairstrokes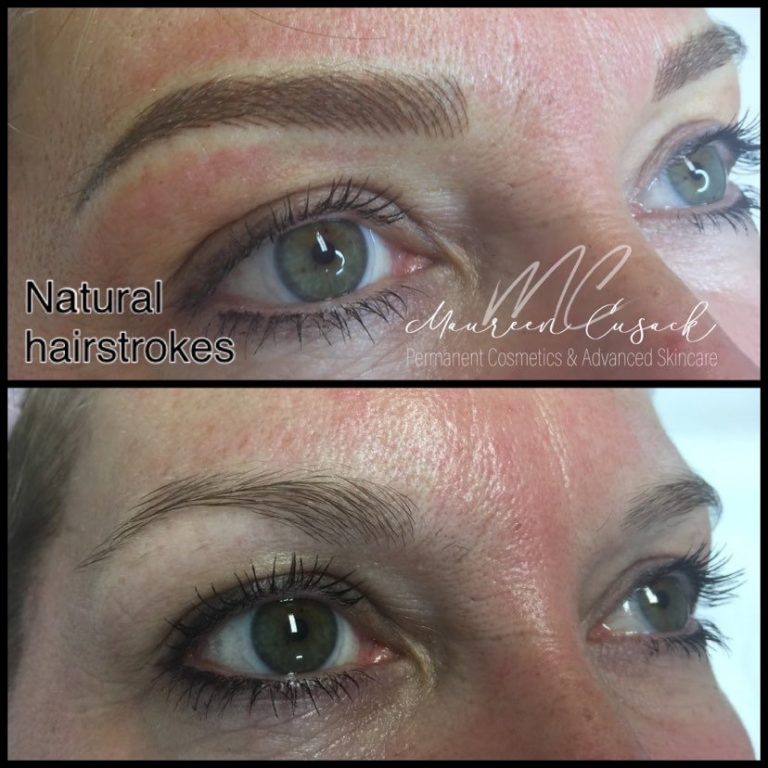 Combination brows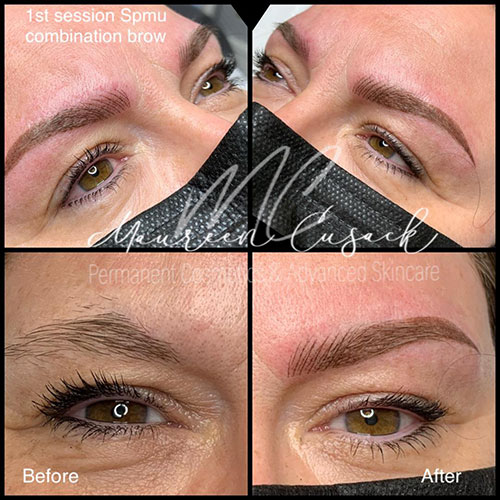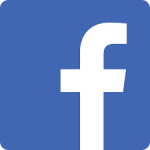 Best money I have ever spent… I always struggled as could never find the right shade of product for mine… and in Summer they go so blonde they are none existent on the edges. I took the plunge last November… best thing I ever did beauty wise… they frame your face, can knock years off you… I never have to make the brow mistakes again as they always look right, and even… no eyebrow disasters just as I finish my make up… I used to spend ages trying to get the sides of mine to look natural…. never too dark, or wonky… too short.. too long… wrong colour ? I love mine ? thank you Maureen Cusack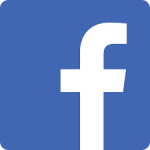 Love my eyebrows by Maureen…
The time and effort taken shows in the end result….highly, highly recommended..